Aboriginal Bursaries and Scholarships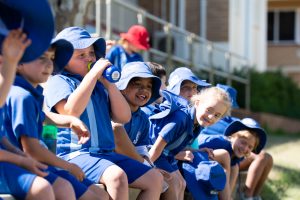 The Aboriginal Secondary Bursary Program was implemented in Catholic schools in 1997 in response to concerns of the Catholic Education Commission of WA (CECWA) that the number of Aboriginal students accessing Catholic secondary schools was unacceptably low in comparison to the number of Aboriginal students in Catholic primary schools. In a desire to ensure Aboriginal students were appropriately represented in Catholic schools, the CECWA appealed to Catholic secondary schools to offer bursaries to Aboriginal students. There are now more than thirty Catholic secondary schools that offer bursaries.
Applications are invited from Aboriginal families who would like their children to receive a Catholic secondary education. Parents/guardians of eligible students are invited to lodge an application with their selected school early, as the number of bursaries offered are limited in each school. Information and application forms are available from the principal.
Other scholarship organisations:
Making a Difference and Looking Ahead (MADALAH) is a not for profit organisation that partners with several Catholic schools in the SOAR Program (Scholarships, Opportunities, Achievements, Results Program) offering scholarships at the Catholic partner schools below:
Aquinas College
Iona Presentation College
Nagle Catholic College
St Brigid's College
Trinity College
Families wanting to apply for these scholarships should contact MADALAH who will provide advice about application.