Transforming Lives Engagement Officers
School Clusters
Transforming Lives Engagement Officers (TLEO) are based in a school central to a TL: S2025 School Cluster. These clusters are established based on current demographic and enrolment data. Schools within these clusters have a lower Aboriginal student enrolment compared to the Aboriginal population in the area.
There are currently five TLEO School Clusters identified within Western Australia: two within the Bunbury Diocese and three within the Archdiocese of Perth.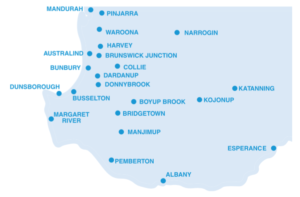 Bunbury Diocese
Leschenault Catholic Primary School – Australind
St Anne's School - Harvey
St Brigid's School - Collie
St Michael's School - Brunswick Junction
TLEO
Sharon Cooke
Assumption Catholic Primary School - Mandurah
St Joseph's Catholic Primary School – Pinjarra
St Joseph's School - Waroona
TLEO
Terri Anne Logan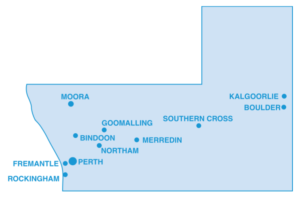 Archdiocese of Perth
Santa Clara School - St James
St Pius X Catholic School – Manning
St Augustine's School – Rivervale
St Columba's Catholic Primary School - South Perth
TLEO
Leanne McDonagh
Our Lady of Mercy Primary School – Girrawheen
Majella Catholic Primary School - Balga
St Gerard's Primary School - Westminster
Liwara Catholic Primary School - Greenwood
St Columba's School - Bayswater
Mary's Mount Primary School – Gooseberry Hill
Our Lady's Assumption School - Dianella
Matthew Gibney Catholic Primary School – High Wycombe
Contact the Aboriginal Education Team
To find out how a TLEO can work with your school to increase Aboriginal student enrolments.